Introduction
Microsoft Excel is the most used software in the corporate world. And almost all professionals use Excel regularly, whether they are bankers, accountants, business analysts, marketing experts, scientists, or entrepreneurs. Want to know, what are the best Excel Courses for Finance? How are Excel courses for Finance crucial to your Business? Given the prevalence of Excel in the workplace but being an expert in it is helpful. Having excel skills on your CV may boost your confidence. In addition, you may improve your Excel abilities by the use of internet tools. From the comfort of your own home, without having to pay for expensive college classes. This article will help you with the list of best online excel courses for finance.
Moreover, Microsoft Excel may be a valuable tool for evaluating data. Such as personal budget management. So, Excel abilities are important for personal growth. Excel is one of the most critical tools for any financial analyst. This article gives an overview of the most popular and best Excel Courses for Finance.
Join our discord server for more such content 
Best Excel Courses for Finance Free
Excel Crash Course Free Excel Training CFI
This free Excel course for Finance will teach you all the tricks, tips, shortcuts, functions and, formulas you'll need to become an Excel power user. This online Excel course is intended for spreadsheet users. A Person who is already undertaking professional financial analysis and financial modeling or who are preparing for a job on Wall Street. To enhance your profession, enroll in CFI's Excel Crash Course right now!
Know Details-
https://courses.corporatefinanceinstitute.com/courses/free-excel-crash-course-for-finance
2. Microsoft Excel Refresher Course Free XP Course
Spreadsheet Tutorial for Finance -Free Excel Crash Course
This online excel course from the Corporate Finance Institute (CFI) is for professionals. Professionals who are currently undertaking professional financial analysis, financial modeling. Secondly, it is useful for the candidates who want to pursue a career in finance as a refresher course.
Know details- https://www.xpcourse.com/microsoft-excel-refresher-course-free
-Requirements: -You must be a student or professional in finance.
3. Microsoft Excel For Finance by Udemy
You've come to the perfect place if you want to learn Excel for finance. Microsoft Excel contains hundreds of functions and formula. For storing, analyzing, and altering data. Yet, no one has to be familiar with all of them to operate well with Excel.
Know Details- https://www.udemy.com/course/microsoft-excel-for-finance-professionalss/
Free Online Excel Courses for Finance With Certificate
upGrad
There are several benefits to enrolling in this free online Excel course for finance. We'll discuss some of those highlights in the points below. In short to assist you to wave off any worries about the course:
You will receive one-on-one instruction
This you'll receive from an industry specialist. So, it's a one-of-a-kind experience. In other words, it ensures that you learn quickly and effectively.
Cutting-edge Content
The course's material is the work of prominent data scientists and experts. The high-quality information guarantees that you master the ideas. Learn it step by step.
Free Certificate
You will receive a certificate of completion on completing the Excel course. Therefore, the certificate would improve your CV and alert companies about your Excel competence.
The best part about our Excel training is that it is completely free. Consequently, You do not have to pay any money to begin learning Excel for data analysis.
You can check out the details here- https://www.upgrad.com/blog/excel-free-online-course/
2 .Great Learning
This Excel course will give you the necessary understanding. The skill sets to make the best use of Microsoft Excel. Further, Microsoft Excel is an industry-leading spreadsheet program. It also serves as a sophisticated analytical and data visualization tool. You will learn how to use formulae to do sophisticated computations to analyze data. In addition, With the free excel course online, you will also gain a thorough comprehension. Therefore, you'll learn topics like boundaries, sorting and filtering data, if-else condition, date, and time.
Certificate of Completion
Get a Great Learning Excel for Beginners course completion certificate. You may display in the Certifications. On your LinkedIn profile, on printed resumes, CVs, or other documents.
You can check out the details here –
https://www.greatlearning.in/academy/learn-for-free/courses/excel-for-beginners
3. Excel course for Finance from Beginner to Advanced (Udemy)
This is one of the greatest Excel lessons accessible on the internet. Moreover, It is divided into four classes, each of which focuses on a distinct aspect of MS Excel. At first course will teach you the fundamentals of MS Excel.
Secondly, courses will help you develop advanced Excel abilities. Kyle Pew, who has over 15 years of expertise in Excel instruction, devised the course. In addition, he will take you through a step-by-step approach from beginner to advanced and beyond. After that, once the course is completed, you will receive a certificate of completion. You may use it in your LinkedIn profile and resume.
https://www.udemy.com/course/microsoft-excel-2013-from-beginner-to-advanced-and-beyond/
Why use Advanced Excel?
Professionals know that there is much more to explore. Hundreds of features can benefit many categories. Certainly, Learning advanced Excel allows you to use sophisticated formulae. In addition, it allows doing data analysis and visualization and construct pivot tables and dashboards, among other things. Therefore, it can help in career advancement and benefits associated with advanced Excel significantly. All organizations seek people with advanced Excel skills.
Advanced excel formula and functions
Excel offers a plethora of valuable uses. The simple form is used by 95% of users. For sophisticated computations, there are functions and advanced excel formulas available. The procedures are intended for quick search and formatting of a big pool of data. In contrast, the advanced excel formula extracts new information from a specific group of data.
VLOOKUP
The function is used to find a piece of information in a vast section of data and pull that information into your freshly generated table. It would help if you went to the function option.
Sum Function
This function is most commonly used to sum a set of values in a particular column. The sum function has its button on the Home tab, which may be used to add after selecting a section of the column.
MAX MIN function.
This function is used to extract the maximum and minimum values from a given batch of data. To get the value, enter 'MAX' in the function tab, and to get the least value, enter 'MIN'. The values will be pulled automatically from the primary data table by the function.
The IF Function
The IF function retrieves true and false information about a parameter specified in the variable box.
Best Excel Course for Finance in Courser
Excel Skills for Business
You can Learn Business Excel Skills here. This will not just give you an edge over others but will also help you improve your resume.
Enroll now for Free – https://www.coursera.org/specializations/excel
2. Everyday Excel Specialization
Excel From Beginner to Expert
In the course, you'll master fundamental spreadsheet abilities. Then you may apply them to various intriguing projects. To clarify, you may start with no prior experience of Excel. This will surely prove to be helpful for you.
Enroll now – https://www.coursera.org/specializations/everyday-excel
3. Introduction to Data Analysis using Microsoft Excel
You will learn the following in this course:
Create an online account with Microsoft Office 365 and upload a document.
To do rudimentary data analysis, use sorting and filtering tools.
To execute more complex data analysis. You can use functions such as IF, VLOOKUP, and PivotTables.
Know details here- https://www.coursera.org/projects/introduction-data-analysis-microsoft-excel
4. Introduction to Microsoft Excel
In short, following are the things you'll learn in the course once enrolled.
Create an Excel spreadsheet and learn how to move about it for data entry.
To test data, create basic formulae in an Excel spreadsheet.
Know details here- https://www.coursera.org/projects/introduction-microsoft-excel
Excel Courses Beginner to Advanced, Excel Formulas and Functions
Microsoft Excel Advanced Excel Formulas & Functions
It is an Excel course that will teach you the fundamentals of the program. Moreover, It is one of the top Excel courses. As a result, you'll develop strong analytical and business intelligence abilities. Certainly, You will be able to use dynamic tools. For example, Excel dashboard to filter, present, and analyze your data.
Key Topics :
This tutorial teaches you how to create dynamic and powerful Excel formulas.
Excel can help you automate, simplify, and change your process.
Discover how to create Excel formulae. Further, for analyzing dates, text fields, values, and arrays.
Lookup/reference functions will also be covered.
Array formulae and logical operators.
2. Beginner to Pro in Excel: Financial Modeling and Valuation
It is an Excel course that teaches you financial modeling and valuation. To clarify, it is an excellent course for students. Certainly, it's for those who wish to work as investment bankers, financial counselors, or consultants. As a result, you will be able to create a P&L statement from a data extraction at the end of these online Excel lessons.
Key Topics:
Learn how to use Microsoft Excel's advanced features.
P&L statements are generated from raw data extraction.
Create cash flow statements.
Discover how to create valuation models.
How to create models that have various situations.
Learn how to create professional-looking complex charts.
3.Data Visualization with Advanced Excel
These Excel tutorials will teach you to use Power Pivot. Secondly, to create databases and data models. Thirdly, it teaches you how to run various sorts of scenarios and simulation analyses. In addition, the second half of this course discusses data visualization. As a result, helps in exploration by examining key ideas of visualization and dashboarding. So, you'll learn how to create complicated graphs, power view reports. Also to integrate them into dynamic dashboards.
Key Topics:
This advanced Excel tutorial will assist you in creating a Professional Excel
Advanced Scenario Analysis.
Best Excel Courses on YouTube
Videos are a very effective tool for learning new skills. So, we recommend that you go to YouTube. Seek videos explaining Excel functionalities that you may not comprehend. In short, you have a fair probability of finding what you're looking for.
So, these are the top Excel YouTube channels to follow:
1. Microsoft Excel Training
Certainly, this is a newer channel with more than 190 Excel training. The majority of the videos are not beginner-level. In other words, they provide a variety of intriguing uses of sophisticated Excel capabilities.
https://www.youtube.com/user/familycomputerclub
2. Learn about Excel
This channel includes both basic and intermediate lectures. Therefore, most of them are for Excel 2007.
https://www.youtube.com/user/ExcelisHell/feed
3. Learn Excel with MrExcel
Here is a large selection of Excel video lessons for both beginners and advanced users.
https://www.youtube.com/user/bjele123/videos
4. ExcellsFun
This channel has a wide variety of Excel tips and hacks.
https://www.youtube.com/user/ExcelIsFun/videos
5. Contexture Excel Tutorial
This channel is updated and features tutorials for users who are getting started. It covers any version of Excel that is taught in very simple words.
https://www.youtube.com/user/contextures/videos
Know about Google Finance!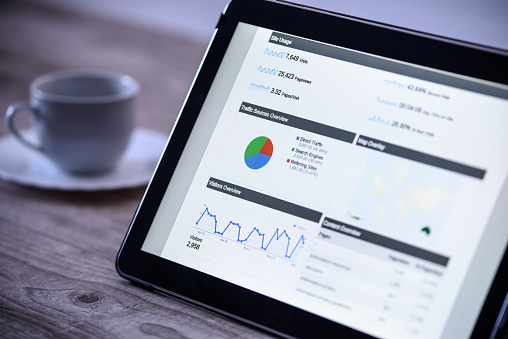 Google Sheets makes it simple to import financial data. As a result, import into a spreadsheet and output an Excel file. A Chrome plugin that provides the user with financial market information. Further, it is possible to generate comparative tables. Access public databases to search the history of stock quotations, currency rates. After that other assets use simple shortcuts.
Why learning excel is crucial to businesses
Excel will help you improve your performance at work (no matter what that is)
Investment bankers and accountants don't just use Excel; it's also used by scientists, instructors, company owners, graphic artists, and many other individuals. So whatever you do in the office, there's a good chance Excel can help you do it better; it's simply a question of figuring out what that is.
Is there a better method to organize your data, for example? Could visuals help you explain your thoughts more effectively? Do you want a location to unload all of your brainstorming ideas? Next time, instead of using random scraps of paper to record your chicken scratch, use Excel.
More significantly, let us discuss the big bucks here.
According to research, middle-skill job seekers who know Microsoft Excel earn $22.66 per hour on average, compared to $20.14 per hour for their colleagues who don't see the application. That's an extra $20 for an eight-hour workday and $100 per workweek only for understanding how to utilize one computer software. Furthermore, full-time employees in specific businesses might see a beginning wage increase of $1,000 to $7,000 per year, dependent on their Excel abilities. That's not chump change you can afford to overlook.
Conclusion
Without this software, it is impossible to move forward in business, finance, and accounting. Product management and marketing must rely on forecasting based on Excel trend statistics. The possibilities are endless. In fact, there are so many applications that it is impossible to mention them all. It will always be the most adaptable and valuable piece of software for any form of business. Excel is a great tool, yet it cannot work on its own. To produce the most satisfactory outcomes for their organization, a wise computer user must use everything Excel offers. Therefore, go for these amazing and best excel courses for finance.
Please let us know in the comment section if you like the best online excel courses for finance mentioned in this article.
Is there any certification for Excel courses?
Yes, there are various free and paid online excel courses. Certainly, they offer a certificate upon completion of your online excel course. In addition, you may learn more about the same by clicking on the links above. Consequently, you'll discover all the information you need about excel classes with certificates. In addition, some course providers will send a hard copy of the certificate to the location you choose.
How to learn excel for finance with minimal effort?
Several websites provide free Excel courses. Meanwhile, If you want to learn Excel for finance with no effort, you can look at all the free Excel website URLs provided in this post. Furthermore, many courses are only available for a limited period. It also implies that you will be able to complete the course in a short amount of time.
Which course is best for Excel?
As I mentioned before, all are certainly excellent courses. They are even free. You may refer it to as learning Excel and accomplishing miracles in their various careers. Chcek out all the best excel courses for finance in the article.
How long does it take to learn Excel for Finance?
This is a subjective because it depends on your grasping abilities. On average, a 12-14 hour well-curated course accomplishes the work. Of course, your study must continue at your speed. Excel for Finance is all about the actual application. The more you practice, the better you will become