Introduction
Smart home devices are all the rage these days and for good reason! Allowing your chosen voice assistant to operate your devices saves you a lot of time and work. Smart gadgets come in a variety of shapes and sizes. They include televisions, kitchen appliances, security cameras, and so on. If you're wondering where to start when it comes to constructing a smart home, look no further. Amazon's Alexa and the Alexa-enabled products will improve the intelligence of your home. You'll be able to operate smart lights, locks, speakers, TVs, and other gadgets with your voice. Smart home devices for Alexa are available online on Amazon.
You can have a variety of things to do. Like, streaming music, making a shopping list, and ordering pizza delivery, to mention a few. Pairing Alexa with compatible third-party items makes her much more powerful. In this article, we'll discuss the smart home devices for Alexa.
Join our discord server for more such content 
Smart Home Devices For Alexa: Alexa enabled Smart Bulb
Philips was one of the first firms to release a smart bulb, and it continues to be the brand to beat in this field. Not only can you ask Alexa to dim your lights or adjust their white color temperature from "warm" to "cool". Also, you can change the color shade they emit. You can also operate Hue bulbs with Amazon's Echo Plus. If you want to alter the color of the light, you'll need a Philips Hue bridge. The Beginning kit includes all the things that a user needs. You don't need a bridge or smart home hub to control LIFX bulbs because they work through WiFi. You may check some of the smart bulbs here:
Smart Home Devices for Alexa: Alexa-enabled smart switch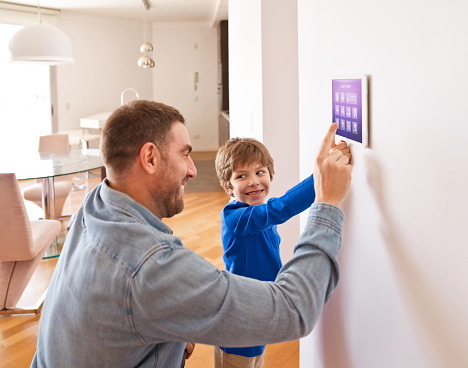 Smart bulbs are one of the smart home devices for Alexa. It is simpler to install than smart switches. The light switch that controls the socket into which the bulb is inserted is turned off. Until you switch it back on, no technology will allow you to control it. Wemo WiFi Smart Dimmer, as its name suggests, works over WiFi, so you won't need a smart home hub to use it.
The best Alexa-enabled smart plug
The Decora DW15P from Leviton is our favorite smart plug, so it's only natural that we'd suggest, it is the best smart plug to link with an Alexa-enabled smart speaker. It connects to your WiFi network (on either the 2.4GHz or 5GHz frequency band if you have a dual-band router). So you don't need a separate smart home hub to control it, and it can also support tiny motors like fans.
Is there only one drawback? It is not possible to dim light.
The best smart home hub that works with Alexa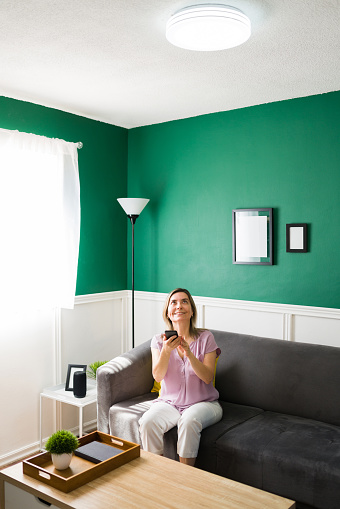 If you want to see what Alexa can do, you'll need a smart-home hub. Our choice is Samsung's latest Smart Things hub. It is our current favorite. Samsung offers a large smart things device lineup. Also, they are interoperable with third-party goods. A hardwired connection to your WiFi router is no longer required
Bluetooth speaker with Alexa compatibility at its best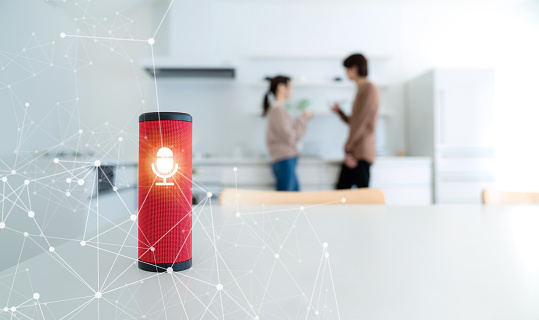 The sonic performance of an Amazon Echo can't compare to that of a Google Home Max. Although, that doesn't mean Alexa will force you to listen to substandard audio. Any Bluetooth speaker may be used with an Echo to create an amazing sound. And if you're going to do that, why not go all out with the Edifier Luna e25 HD, a genuine stereo pair of speakers.
The best universal remote control that works with Alexa
To be sure, the Harmony Elite from Logitech is a costly option. It is the most powerful remote control on the market. It's a two-part system that includes a remote control with a large touchscreen. It has many buttons, as well as a hub that fits within your entertainment center. The hub connects to your WiFi network (and thus to Alexa) and houses. It can control your home entertainment system and communicates with the hub through RF signals. It removes the need for line-of-sight communication. Once the Elite is linked to your Alexa account, you can use voice commands. Like, to switch on your TV, change stations, and stop whatever you're watching.
The best doorbell camera that works with Alexa
The Ring may not have invented the first doorbell camera. It was the first to introduce the technology to the masses, and it continues to be the market leader. The Alexa skill from Ring also works with the company's Floodlight Cam. Although it has the same limitations. The camera can send live footage to an Echo Show or Echo Spot, but that's about it. You'll need to use Ring's smartphone app to talk to the person at your door or use any of Ring's features.
Clock-enabled Echo Dot
"Do you want a multipurpose gadget that can provide good music quality? Or does that give you control over your smart home? And gives you access to Alexa? Then, the Echo Dot with Clock is the best Alexa accessory around." and still be fair enough to place a few throughout your home,". It has all the functionality of a conventional Echo Dot. The ability to show the time owing to LEDs integrated into the fabric of the speaker.
An Alexa Gadget is a Bluetooth-enabled Alexa accessory that works with compatible Amazon Echo devices. You can use the Alexa gadgets toolkit to access your device using an Alexa skill. Your skill can control your gadget's behavior and act on the data it receives from it. To do so, create a Custom Interface. Then use the Custom Interface Controller to retrieve data from an Alexa skill.
Notifications —
Allows users to be notified when new content is available. The content from Alexa domains or an enabled Alexa skill becomes available. The Notifications interface provides access to this information. React to Alexa's native capabilities by triggering gadget behaviors. Your device can get the following information from the Echo device to which it is attached outside of a skill:
Timers, alarms, reminders —
Users should allow their devices to receive notifications when the Echo device's timers, alarms, and reminders are set up and cleared. The Alerts interface (Beta) and the State Listener interface work together to provide this information.
Wake word detection — Notifies your device that the user has spoken the wake word for the Echo device. The State Listener interface provides this information to your gadget.
Alexa Compatible Tv
The Insignia Fire TV Edition (available on Amazon)
It is our top selection for the best Fire TV, as it runs on the same operating system as a Fire Stick. The visual quality on this smart TV is excellent, with a high native contrast ratio and deep blacks. It works with Amazon's Alexa speech assistant. It can be used for a variety of tasks, and there are some reasons to like this model.
Best Cinematic Experience goes to the TU-8000 Series Samsung Class Crystal (available on Amazon). To be honest, this is the greatest TV with built-in Alexa on our list. Even for serious smart TV lovers, the name Samsung speaks for itself in the TV sector.
If you don't want to spend a lot of money, the Insignia 720p smart TV is a great choice. It is one of the best smart home devices for Alexa. Another Insignia Fire TV variant is the NS-32DF310NA19 (available on Amazon). It includes Basic smart TV functions, as well as Amazon's Alexa voice assistant. You'll still get an HD display, but it won't be as high-resolution as our other two Alexa smart TVs on the list.
ALEXA HOME SERVICES
The new business expands on Amazon's current "home services" marketplace. In that scenario, Amazon connected customers with vetted home professionals. It provides a broader range of services. It includes consumer electronics installations, as well as standard home renovation services. Plumbing, auto mechanics, lawn care, housekeeping, iPhone repair, and more are included. Amazon Home Services is Angie's List competitor. It is now accessible in the United States.
But, Amazon's Geek Squad-like service is more focused on bringing Alexa into the home. "Alexa Smart Home Consultations," where customers may ask questions. Getting recommendations are also part of the service.
WHAT IS THE BEST ALEXA PRODUCT TO BUY?

Alexa still has the upper hand when it comes to smart home connectivity. Amazon's voice assistant now supports even more remarkable integrations. It ranges from smart thermostats to smart lighting, according to recent advances.
Amazon unveiled a slew of new goods and Alexa features last year. This includes our new favorite smart speaker, the Amazon Echo. But, other firms have been inventing as well. Last year, prominent camera company Wyze produced the Wyze Cam v3, Wyze Cam Outdoor, Wyze Thermostat, Wyze Video Doorbell, Wyze Robot Vacuum, Wyze Sprinkler Controller. Believe it or not even more. Amazon also unveiled a new wave of smart home gadgets to follow up on last year's debut.
Is ALEXA'S WORTH IT?
As a long-time Alexa user has bought many Amazon Echos. we can attest to the fact that Alexa is well worth the investment. More than 65 percent of users said their smart speaker had affected their behavior or daily routines. in a recent poll conducted by Venture Beat.com. 75% of those who used it said they used it at least once a day, and 57 percent said they used it many times a day. According to safe@last.co, Amazon Echo users account for roughly 70% of all smart speaker owners.
IS IT SAFE TO HAVE ALEXA IN YOUR HOUSE?
Alexa uses artificial intelligence to enhance voice recognition and customize the user's experience. Machine learning does the majority of things. Although, Amazon also has a human quality-control team. This is to ensure Alexa's accuracy. Hackers might gain access to your voice records as well. Except for that if you ask about safety, yes it is safe for your house.
IS THERE ANY SUBSCRIPTION REQUIRED TO USE ALEXA?
There is no charge for utilizing Alexa monthly. You get full access to Alexa's AI after you buy an Amazon Echo device. , you can use the Alexa app on your smartphone without buying a smart speaker for free.