Topic – Startup Ideas | 2022-23
Forbes, one of the well-known magazines revealed that by 2029, there will be 22% increase in the employment for software engineers. Of course, this is due to the substantial rise in usage of smartphones over the decade along with that little thing called the internet which now contributes to almost everything from shopping to blockchain technology. News flash, you don't have to wait in queues for hours in banks to transfer money anymore.
I don't even have to tell you how apps played a major role in this digital revolution. With the rise of web 3.0, blockchain, and cryptocurrency ideologies, there will be more demand for software-related jobs. If you still haven't stepped into this world yet, it's not too late to jump in.
You might feel like there are enough apps out there so there isn't much place for new ones. Well don't worry in this article, we give you a few startup ideas for Apps and DApps (Decentralized Apps) that you can start working on right now.
App start-up ideas
Here are some of the few app startup ideas that you can start working on right now.
1. Required documents app
Let's say you need a driver's license and you go to a driving license provider institute to apply. They ask you all of these documents from birth certificate to proof of address then you come back home gather all of those and go again. Even if you google beforehand, it is really difficult to gather information since different places have different requirements.
This is just for driving license but how about for visa, passports, certain jobs, property registrations, loan requirements, citizenship access, etc.,
If you can create an app, that has all the requirements regarding certain processes from start to finish qualifications, documents, even pinning the nearest located offices and all the necessities it would be a very good startup idea since it saves precious time of people.
2. Saftey Tips/ Tips/ Hacks
Do you know what to do when a person is having a seizure? One thing you should not do is to hold them. You should gently turn them to their side, place a pillow or soft cloth under their head, clear all the items around them so they don't injure themselves, and immediately call for the ambulance.
How about for heart attack, food and drug combinations that can be dangerous, what to do when you are drowning, stuck in the muddy pit, lost in the woods, or even chased by a dangerous animal.
Try creating an app that gives verified information and tips by professionals which can save people's lives. Additionally, you could even add life hacks and tips by people to ease a certain type of work. Also, adding live interaction with people in the community during emergency times will be welcomed by the audience.
3. Multi-sports app
Sports play an important role in our life. For instance, my entire week's mood depends on how my football team performed over the weekend. I also like Cricket, Basketball and a lot more. For every single sport, I need to use different apps, for example, Onefootball for football, Cricbuzz for cricket, NBA Live scores for basketball for the upcoming matches, news, transfers.
How about one, receive all sports news in one app. The audience could choose multiple teams in multiple sports so that they receive live scores, news, about their favorite teams in all sports.
4. Exam guide games app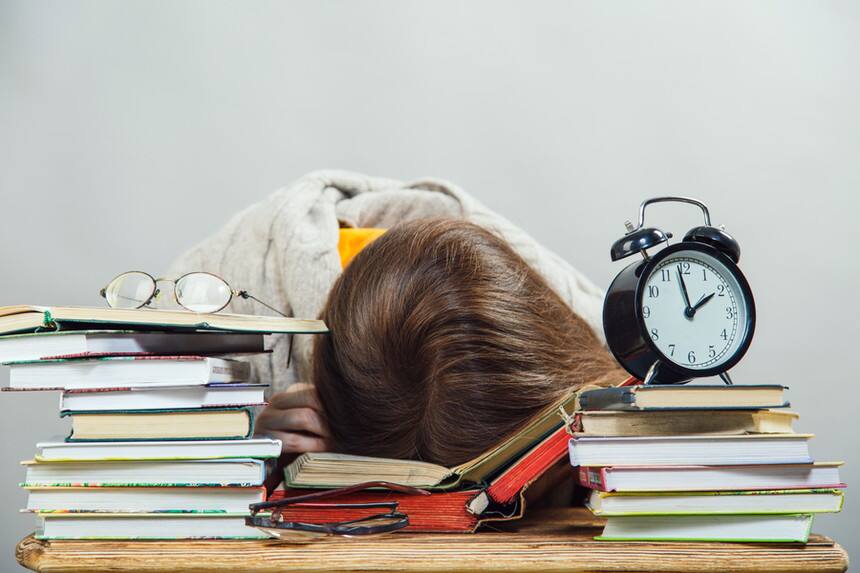 After intense preparation for an exam, people often feel exhausted. They lose motivation and end up with movies, video games, to get refreshed. But sadly, they stay in those entertainments forever, end up losing a precious amount of time.
Try creating a game that will help them with preparation. Instead of spending needless hours, they might use these games to remember or to test their knowledge in a fun way. More importantly, choose an exam that has more value and a large number of people are participating in it.
For example, take a History test, make a puzzle with questions in the boxes and answer in blocks for them to match. You could also add timers, rewards, let people add questions themselves to make it more exciting.
5. Anti- addiction / help to get better app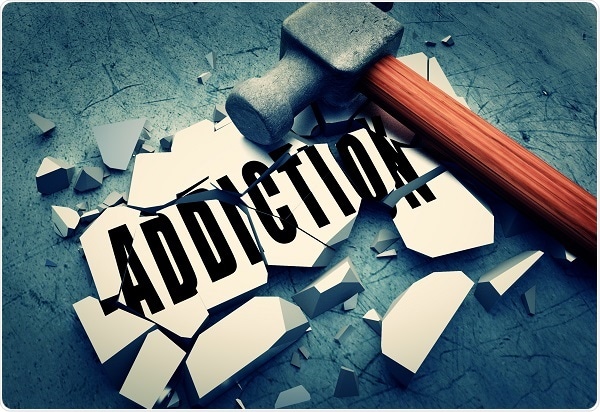 If someone says that I am addicted, our first thought would be drugs and alcohol. This is because drug and alcohol addiction is widely spoken all over the world but there are so many addictions that go unnoticed and people find it hard to interact with fellow peers for help.
These addictions include Netflix addictions, make-up addictions, self-harm addictions, binge eating addictions, you could even add hundreds more to this list. Also, people with medical conditions physical and psychological could do with the help.
Although forums like Reddit, Facebook, and Instagram groups are available, it is just for people interaction only. You could add tasks, rewards, reminders, to constantly push people to get better.
Some other useful app startup ideas
| | |
| --- | --- |
| Live video streaming app | Sync camera app |
| Spending expenses app | Price comparison on different shops |
| Cloud presentation app | Selfie competition app |
| Electronic medical record keeper app | Criminal alert app |
| Voice translation app | Virtual study group app |
| Design your room app | Real-time car-sharing app |
| Food recommendation app (start-up business ideas with little to no risk) | Supermarket checkout app |
| UPI payment app | Subscription alert app |
| Tenant finder | Stress relaxation app |
| Homecooked food app | An app that scans terms and conditions |
| Single parents app | An Uber for trucks |
| AI picture based translation app | Audio-based social media |
| Supply chain management apps | E-commerce apps |
| Astronomy news and findings app | Archeological findings app |
| Wishlist | Loan calculator |
Blockchain technology Startup ideas
It is a hot business topic now right now, blockchain, web 3.0, cryptocurrency, NFT'S.
So what is web 3.0?
To learn about web 3.0, you must know what is web 1.0 and web 2.0 means.
Web 1.0: it is the first stage of the internet starting from 1993 to 2004 also referred to as read-only web. You can read news, content, but there was no interaction moreover there is no way to back up the content is legit since there was no login-in or commenting facilities for interaction.
Web 2.0: From 2004 to now, it is web 2.0 also called read-write web. During this stage, the interaction between users and consumers is possible. Facebook, Youtube, Amazon was founded during this period. But the information we search, share, post were stored in a centralized server that is controlled by the companies. There is a quote I heard once,
Facebook, youtube, Instagram, Google are free to use, but they store our data. A simple search for T-shirts on google will lead to ads about different T-shirts all over your Facebook, Instagram, or even youtube as a result people raised a question, " what about my privacy?".
Web 3.0: Web 3.0 will give you absolute privacy through a decentralized network. This is where all blockchains, cryptocurrencies, AI come together. You can have complete ownership of your data and privacy. If you want to know more about web 3.0 and how it works, here are some links
What is a blockchain and How it works?
I know Cryptocurrencies and NFTs didn't answer all the questions that are being raised but definitely, blockchain technology will be implemented by the banks, governments any time now. So here are some startup ideas in blockchain technology.
1. Develop a wallet for cryptocurrencies
If you are looking for startup ideas that might blow up in the future, well it's in the cryptocurrency side.
Wallets are software programs or hardware that holds the user's private key that can be used to make purchases, transactions, using cryptocurrencies. There are different types of wallets available,
Hot wallet – Connected to the internet. Web, mobile, desktop-based wallets. Less secure.
Cold wallet – No need for Internet. Hardware like USB, Pendrive, paper wallets. More secure.
Depending on your preference, develop a wallet for cryptocurrencies along with the right cybersecurity tools and better encryption, so that you can stay ahead of the competition.
2. Develop a platform for international payments
International transactions are always complicated because usage of platforms like WestrolUnion charges you almost 10%. Also, there is a question of time and fraud.
With the use of blockchain and radical financial technology, you can create a platform for exchanging cryptocurrencies internationally in a more secure and fast way with low charging fees.
3. Develop a Supply Chain System using blockchain
The supply chain system will be the most beneficial of blockchain technology. Since the traditional supply chain often causes a lot of problems from supplier relationship, forever negotiations between supplier and manufacturer or between retailer and manufacturer, fluctuations in transportation cost, late shipments, natural disasters, and more importantly customers weren't able to track back in case of counterfeit goods. With the help of blockchain technology, these issues can be resolved.
Usage of smart contracts within the supply chain results in a better understanding between suppliers, manufacturers, retailers, and customers. This in turn speed up the supply chain process.
Since every data of the product is stored in blocks, it will be very easy to track back your exact product details even to the origins. Real-time tracking of shipping and transportation provides benefits to the supply chain system.
4. Developments in healthcare industry
We often see different doctors for different reasons or even for the same reasons. Doctors always need to go through your medical history or even your parents, to give you a very precise diagnosis but we have a very high probability of losing all our medical records since it has been written on a piece of paper.
Create a platform for securely saving all medical records in the blockchain across numerous nodes in the globe, so that records can't get lost.
Well, how do you know if your medications are legit or counterfeit? Since all data from the raw material to the customers is stored in the blockchain networks, it is easy to track back the exact wrongdoer in case of fraud or discrepancy.
5. Reduce Insurance fraud
Insurance industries still use paper contracts for their policies, which can be lost, manipulated, or tampered with easily. False claims happen all the time.
To prevent insurance fraud, smart contracts which are more like traditional contracts are pre-programmed to the system. Once the terms and conditions are met, which are checked and approved by AI technology, the money can be automatically transferred to the client's account. This reduces the approval time, transaction time, fraud, false claims more than the traditional one.
Some other useful startup ideas in blockchain technlogy
| | |
| --- | --- |
| Online Advertising Space | Peer to peer lending service |
| Single source advertising | Decentralized web hosting |
| Connect labor through work history | Rent cloud storage |
| Develop blockchain for companies | Crowdfunding |
| Charity platform | Applicants verification |
| Peer to peer ride shares | Stock market prediction platform |
| Pay per view platform for sports, entertainment | Distribute bitcoin vending machines |
Conclusion
A lot of good apps may not succeed due to their complex nature while a simple with less function can if it ticks all the boxes in basic startup business rules, demand, and quality over quantity. Make sure to do wide thorough research before starting your project. I hope this startup ideas article helped in any way with your new project. Follow us for more content like this. Have a good day.