In the simplest of terms, Virtual Reality is the creation of an artificial environment; mainly with the help of manipulating the senses of sight and sound. It gives the user an experience of being somewhere else. The main gadgets used to create this reality are the Virtual Reality glasses (sight) and headsets (sound). In this article, we are focusing on the latter, the ultimate VR headset buyer's guide.
Join our discord server for more such content 
Virtual Reality Headsets
VR is one of the world's fastest-growing industries that comes up with inventions every day. But this does not mean you should wait for your next or first VR headset; today's VR options are accessible, entertaining, and almost all of them are powered by smartphones.
Is it worth buying a VR headset?
Every decision comes with its pros and cons. A VR headset, when connected to a gaming computer is going to enhance the performance in every possible way. With higher-quality graphics and more immersive gameplay, the user gets a better experience. But, again, it comes with a price. Not just the VR headset, but even the entire gaming or VR system.
Some VR headsets attached to gaming PCs require devices called lighthouse boxes, or base stations. These are used to let the headset track your movement through the room, and usually need installing in the upper corners of the area you want to use your headset in.
As the ultimate VR headset buyer's guide, there are other factors that also decide the answer to the above question. (Source: GearBrain)
What are the minimum PC requirements?
If you go down the tethered VR headset route, then be prepared for also buying a high-performance gaming computer to get the best out of it. Take the Valve Index headset by Steam for example. This requires a minimum of:
Dual-Core processor with hyper-threading
8GB of RAM
Nvidia GeForce GTX 970 / AMD RX480 graphics card
DisplayPort 1.2 or newer and USB 2.0 or newer ports
However, for a better experience:
Quad-Core+ processor
Nvidia GeForce GTX 1070 or higher
USB 3.0 port required for headset pass-through camera
Standalone headsets don't require a computer at all, and the PS VR works on any model of PlayStation 4.
By contrast, wireless VR headsets have lower prices and less performance, but they are more practical. They don't even require a computer or game console to function. They are standalone, self-contained, and ready to be picked up and enjoyed. A great example of a wireless VR headset is the Oculus Quest 2.
Which VR system should I buy?
Yes, the Oculus Quest has made a wave in the VR world and gamers are going gaga. And we will be getting into it; but still, here is a summarized compilation of multiple reviews from multiple pro gamers curated just for you. Dive into The ultimate VR headset buyer's guide:
Cost: $599
If you're looking for the best image quality in consumer VR, HP's newest VR headset wins. For serious gamers, this VR technology may be your best choice.
The 2,160×2,160-per-eye resolution and 114-degree field of view are the best at this price range, and the lightweight, comfy headset also has fantastic drop-down speakers designed by Valve.
It's technically a Microsoft Windows Mixed Reality headset that prefers to launch into Microsoft's native Windows 10 VR ecosystem, but it bridges with Steam VR and works with those games and apps, too. (Source: cnet)
Cost: $999
Valve's headset might be the most interesting PC virtual reality experience this year, just for its fancy new controllers. Valve's "knuckle" controllers are pressure-sensitive and can track all five fingers, making them almost like gloves.
Not many apps make the most of them yet, but Valve's hardware is mix-and-match compatible with the HTC Vive, which also is built on the Steam VR platform. The Index headset has excellent audio and a really sharp, wide field-of-view display.
The Index uses external "lighthouse" boxes, meaning you need to set those up in a room first. It's not as self-contained as Oculus' Rift S, which can track the room with in-headset cameras, or the HTC Vive Cosmos. (Source: cnet)
Cost: $334
Sony's years-old PSVR headset is still the only head-mounted display for gaming consoles and its screen still offers a surprisingly immersive experience.
But Sony's confirmed it's working on a next-gen PSVR headset for the PS5, with a new set of controllers, that could be coming in 2022 if you want to wait. In the meantime, Sony has delivered — and continues to deliver — many excellent virtual reality games, many of them exclusives.
All you need is the PSVR and a PlayStation 4 and you can start playing.
VR is a technology that's still in flux, with companies aiming for products that are smaller and more able to be connected to devices like phones. It's probably best to spend as little as possible to avoid investing in outdated gear.
Oculus Quest 2 is a successor to its Quest virtual reality headset from 2019. It is slimmer, smaller and lighter than its predecessor. But the best part- it's $100 cheaper than the oldie.
Oculus Rift recently became a discontinued line of virtual reality headsets developed and manufactured by Oculus VR, while their Quest 2 is shining in the market.
The Quest 2 has the same basic features as the Quest. It's a self-contained VR headset that doesn't require a gaming PC or any external tracking sensors. It uses four built-in cameras to let people move around in VR, and it ships with two Oculus Touch motion controllers as well as limited controller-free hand tracking.
The Quest 2 and original Quest share a game library, and both can be tethered to a gaming PC with a USB-C cable, letting users play more graphically intensive games that were once limited to the Rift.
Oculus Quest 2 is by far the best value for a budget buys; it also happens to be the best-designed headset with the most upside at the moment. If you're OK with the proposition of living under Meta's metaverse umbrella, this is your buy.
Best VR games
How can this be the ultimate VR headset buyer's guide without a section devoted to the most popular VR games? Check out our top picks, obviously from the best and the most trusted sources.
Star Wars Squadron was voted Best VR Game TechRadar Choice Awards 2021. But here is a complete list of the hottest yet coolest VR games that are ready to make your 2022 virtually better:
1. Arizona Sunshine
Platforms: Oculus Quest, HTC Vive, Oculus Rift, Valve Index, PSVR.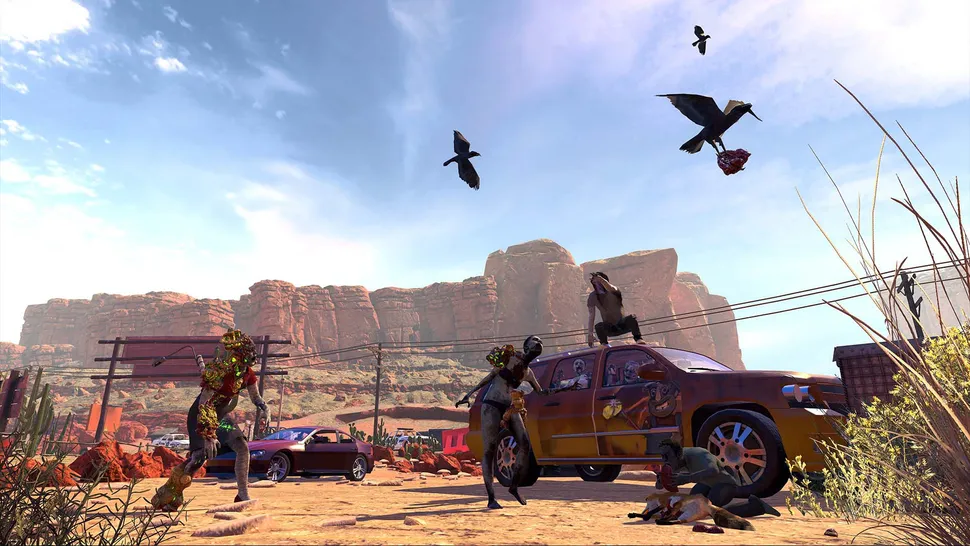 Arizona Sunshine sees you exploring a zombie-infested Wild West in a refreshingly lengthy experience, that you can really sink your teeth into. This contrasts with the more arcade-like experiences offered by other games.
2. Thumper
Platforms: Steam, Oculus Quest, Oculus Rift, Oculus Go, and PlayStation Store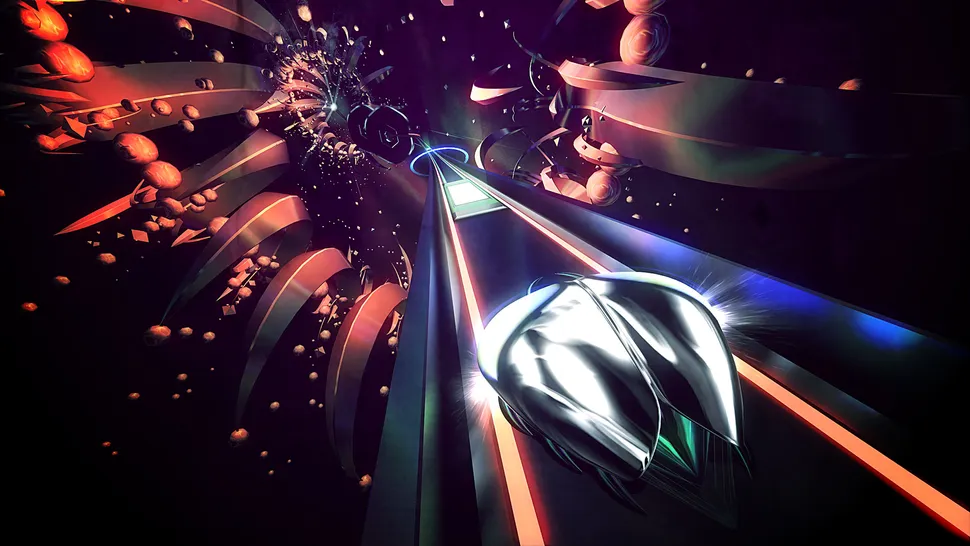 You've never played a rhythm game like Thumper before. While it's still a matter of getting your inputs timed correctly to the music, the environment and tracks themselves are deliberately brutal, making each stage feel like a battle.
3. Batman: Arkham VR
Platforms: HTC Vive, Oculus Rift, Valve Index, PSVR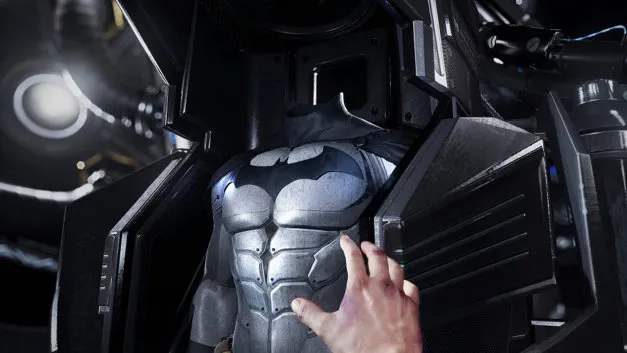 Though the franchise may have already concluded on conventional platforms, Batman: Arkham VR is the follow-up to Arkham Knight virtually none of us were expecting.
4. Jurassic World: Aftermath
Platforms: Oculus Quest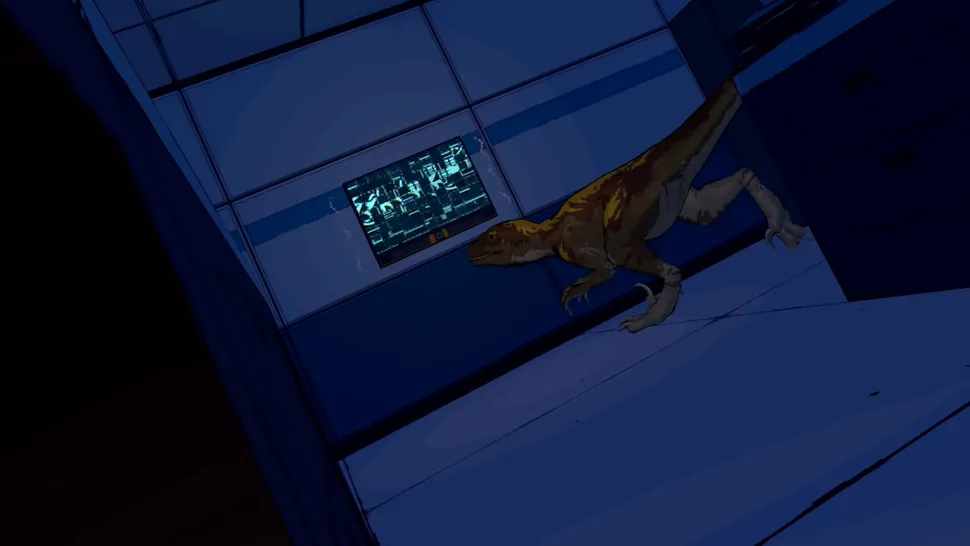 The recently updated Aftermath lets you explore the wreckage of the titalur dinosaur theme park between the first and second films of the rebooted franchise. Stuck there while on a mission to find crucial research information from the labs, you've got to solve puzzles and hide from some familiar flesh-eating foes however you can.
5. Beat saber
Platforms: Oculus Quest, Valve Index, HTC Vive, Oculus Rift, PSVR
Dance Dance Revolution meets Star Wars; Guitar Hero meets Tron; all of that happens in VR in Beat Saber. The rhythm game has players slashing around glowing sabers to the beat of a musical track. It challenges players to keep up with the tune while cutting specific colored blocks from specific directions and dodging obstacles.
6. Lucky's tale
Platforms: Oculus Rift, Oculus Quest (Air Link)
Lucky's Tale is an intriguing little platformer. Think Mario 64 spliced with Crash Bandicoot, viewed with a third-person camera angle that you can manipulate by moving your head, and you'd be halfway there.
Is VR bad for your brain?
VR headsets track your head movements in three dimensions to help plunge you into a computer-generated simulation of an environment, however far from reality it is. The human brain can adapt quickly.
When you're in the VR world, it can take as few as 30 minutes to lose your sense of spatial awareness in this one. Your brain may be able to quickly adapt to inhabiting the virtual world, but your body will still remain in this reality—and so will the walls you can walk into and slip, trip, and fall hazards, and people you may punch in the face.
There is no scientific evidence that Virtual Reality can provoke constant brain damage in adults and kids. There are only some symptoms such as dizziness, depression, and collapse that appear while the VR experience.
But what is proven and repeated every time is the ways in which people hurt themselves physically. When the brain is supposed to think in a VR way, gamers often forget their bodies are still in a confined place. This has led to many accidents and sadly, even deaths.
Is VR bad for your eyes?
It is time to address the elephant in the room, or maybe the elephant is just virtual reality? VR has so many entertaining qualities that we seldom talk about the problems it causes; especially, the eye-cy parts of it.
VR headsets contain two small LCD monitors, each projected at one eye, creating a stereoscopic effect that gives users the illusion of depth. The proximity of the screens to the eyes has given some experts pause; speculating on what types of eye disorders may be created by fully immersing yourself into these intense ocular exercises for long periods of time.
Simply put, focusing too much on a screen is bad for your eyes; the closer the screen is, the worse the eyes get.