Introduction
Technology is the most influential industry in today's world. It impacts the global economy by establishing new trends and pushing revolutionary change. So, it isn't easy to envision a world without technology. We have produced a list of the top 20 software companies globally. It deals with the technology industry and includes software, hardware, electronics manufacturing, artificial intelligence, semiconductors. Many people believe that most of these large tech companies are in the United States. Yet, there has been a remarkable shift recently. Few Asian companies are now in the top 10 tech corporations.
Join our discord server for more such content 
1) APPLE- $260.174 Billion
Apple Inc, a California-based American technology firm, is the world's most profitable company and among the top 20 software companies. Therefore, the most successful brand, with $260 billion in revenue as of 2020. It was created in 1976 by three tech geniuses: Steve Wozniak, Ronald Wayne, and Steve Jobs.
Apple began in the personal computer category. The company grew after its massive success in joining the mobile phone segment. Apple Inc., which began with laptops and iPhones, has expanded into a wide range. It includes items such as smartwatches, iPod tablets, televisions, accessories, etc.
Apple has a large fan base of millions of customers worldwide. They queue for hours outside Apple stores to get their hands on new goods. As a result, Apple is one of the most admired brands in corporate America's history.
Visit this link for more details – https://www.apple.com/in/store
2) Samsung Electronics- $197.705 billion
Samsung is a global electronics corporation headquartered in Seoul, South Korea. It is the world's largest manufacturer of mobile phones. In addition, it is a large company that manufactures electronics such as batteries, IC chips, cameras, etc. Further, it also includes ships, plane engines, turbines, and life insurance. In our list of top companies, it is at second position among the top 20 software companies.
Samsung is the most significant competitor to Apple in the mobile phone category. It has flagship brands such as the Galaxy S, Z, and Note Series. In other words, it accounts for 40% of the company's revenue.
3) Foxconn-$178.869 billion
Foxconn is a Taiwanese electronics contract manufacturer based in New Taipei City. It is one of the world's most significant employers and employs 1.29 million people worldwide. In addition, it is China's largest private-sector employer. It appears third amongst the top 20 software companies.
Foxconn, formed in 1974, serves all significant brands and creates customized electronic devices. Moreover, the company's notable goods include the iPad, iPhone, Kindle, Google Pixel, and others.
4)Alphabet- $161.857 billion.-
People who use the internet are almost certain to have heard of Google. Alphabet Inc is an American multinational corporation. Also, it is the parent company of Google LLC and several other subsidiaries. Google Inc. is in California. It is the undisputed global leader in the search engine industry. It has a market share of 92.47 percent as of June 2021.
Alphabet invests in exciting and creative projects such as self-driving cars. Google is one of the most trusted technology companies. It was created in 1998 by Larry Page and Sergey Brin while they were students at Stanford University.
5) Microsoft- $125.843 billion-
Microsoft is one of the most expensive brands in the technology business. It is the world's second-largest corporation. Microsoft was founded in 1975 by Bill Gates and Paul Allen. Further, it is the global market leader in the personal computer software sector.
Microsoft's Windows operating system was a runaway success. It generated enormous earnings for the corporation. Microsoft, led by Satya Nadella, focuses on cutting-edge technologies. Therefore, it includes blockchain, machine learning, artificial intelligence, and cloud computing.
6) Huawei- $124.316 billion-
Huawei, founded in 1987 by Ren Zhengfei. Huawei Technologies is a Chinese technology business. It manufactures consumer devices and serves the telecom industry. Further, Huawei designs develop, and sells telecommunications equipment to global telecom giants, such as British Telecom, Motorola, Bell Canada, and Vodafone.
Then, it began reselling private branch exchanges (PBX). Huawei is currently a telecommunications behemoth. Moreover, it manufactures mobile phones, fixed broadband networks, smart TVs, tablet PCs, dongles, smartwatches.
7) Dell Technologies – $92.154 billion-
Dell Technologies was founded in 1984 by Michael Dell. In short, it is well-known for its breakthroughs in supply chain management.
Dell Technology is a significant American technology company. Moreover, it is specialized in the personal computer sector. Dell sells a wide variety of products. These products include -servers, data storage devices, network switches, and so on.
8) Hitachi – $80.639 billion-
Namihei Odaira founded Tokyo-based Hitachi in 1910 and it began manufacturing induction motors for copper mining.
Hitachi, Ltd is a Japanese multinational technology company. It Specializes in information technology, artificial intelligence, the Internet of Things, and big data.
9) IBM – $77.147 billion-
International Business Machines Corporation is a multinational technology company. Its headquarter is in the United States. It operates in over 171 countries. IBM's primary concentration is on research and development. Further, it also focuses on the corporation filing annual record patents in the United States for 28 years in a row.
IBM develops and distributes computer hardware and software. As a result, it has to provide consulting services in everything from mainframe computers to nanotechnology.
In addition, IBM invented various technological devices, including ATMs, floppy discs, magnetic stripe cards. Moreover, it created hard disc drives, relational databases. UPC barcodes and dynamic random-access memory (DRAM).
10) Sony – $75.972 billion
Sony Group Corporation, or Sony, is a Japanese consumer electronics giant. It is one of the world's foremost consumer electronics manufacturers and the world's largest video game console manufacturer and publisher.
Sony controls the lion's share of the image sensor market, accounting for 55% of the total. In short, it is the world's largest image sensor maker and second-largest camera manufacturer.
In addition, Sony ranks third in television manufacture annual revenue. In 1946, Masaru Ibuka opened an electronics store. Later, joined by co-founder Akio Morita to form Tokyo Tsushin Kogyo, Ltd. and they later changed its name to Sony.
11) Intel – $71.965 billion-
Intel Corporation is a multinational technology firm headquartered in the United States. It is the revenue leader in the semiconductor chip industry.
Also, Intel offers a diverse product portfolio. It includes central processing units (CPU), microprocessors, integrated graphics processing units (IGPU), modems, Wi-Fi, Bluetooth, etc.
It was incorporated in 1968. In short, the company's key clientele comprises the world's top PC businesses such as Lenovo, HP, and Dell, using Intel processors. Intel was founded by Gordon E. Moore, a well-known engineer best recognized for "Moore's law."
12) Meta– $70 billion
California-based Meta ( earlier known as Facebook ) is the most popular social networking platform on the planet. Mark Zuckerberg created Meta in 2004. He bought many social media firms such as Instagram, WhatsApp, and Oculus.
Since its founding, Meta has generated the greatest ever sales of $70.7 billion in 2020 and it has 60,600 employees worldwide. As a result, Facebook had approximately 2.85 billion monthly active users.
13) Panasonic – $68.897 billion
Before Matsushita Electric Industrial Co, Panasonic Corporation is a Japanese multinational consumer electronics corporation. It was a world leader until the late twentieth century. When they created Panasonic in 1918, his founder was manufacturing lighting sockets.
Panasonic offers a diverse product portfolio.Most importantly, it includes electronics such as rechargeable batteries, television, household appliances—automotive and industrial systems, and a stake in building and real estate.
14) HP Inc. – $58.756 billion
HP Inc., headquartered in Palo Alto, California, is a global leader in the PC and printer markets. HP was formerly known as Hewlett-Packard. Meanwhile, HP is a company that makes computers, printers, scanners, 3D printing systems, and related supplies
15) Tencent – $54.613 billion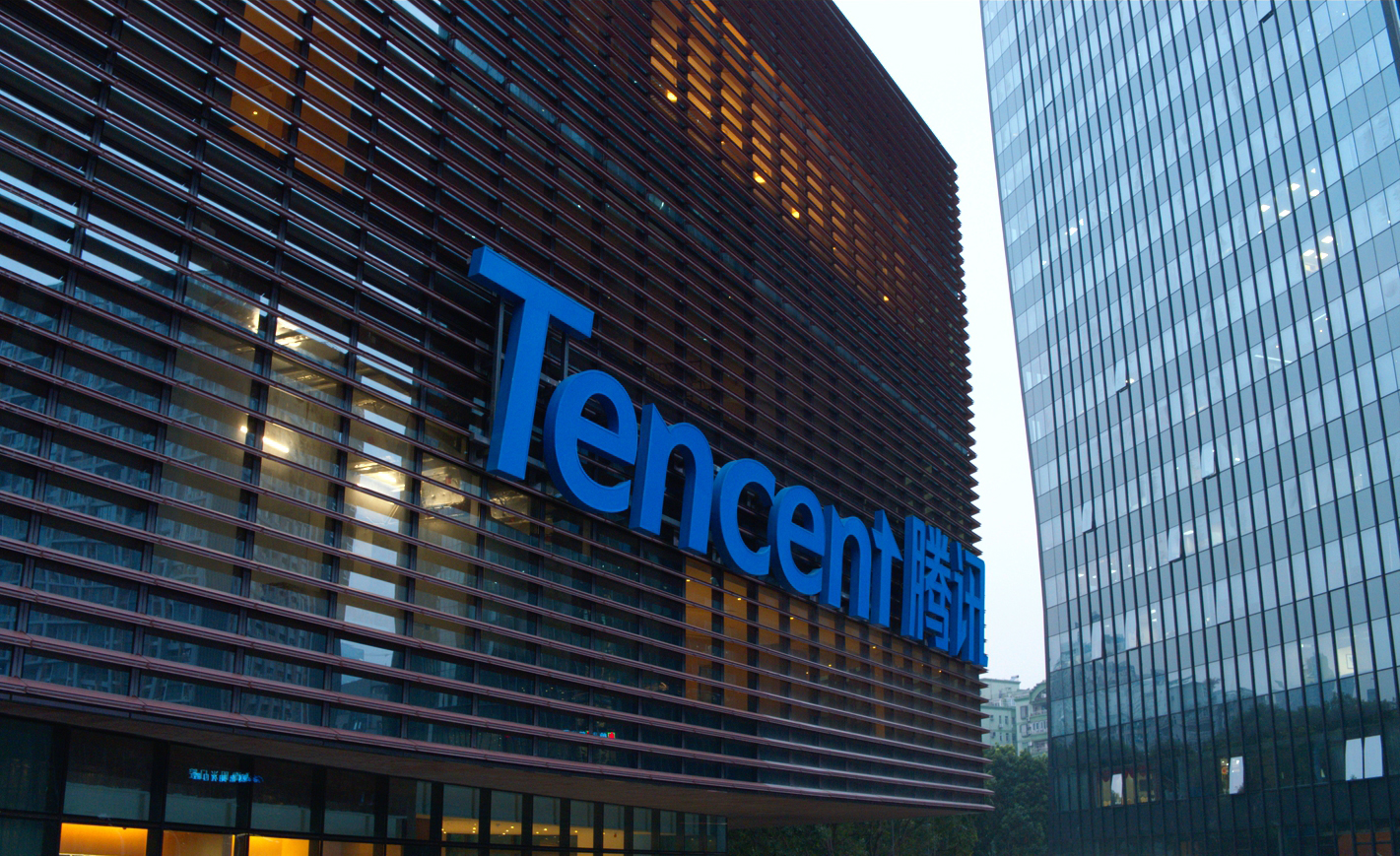 Tencent is a Chinese conglomerate tech corporation. It operates as a venture capital firm and an investment holding company. Tencent Holdings is a massive corporation that serves not in the gaming business but also various other industries. For example- mobile games, music, web portals, e-commerce, and Internet services.
Tencent was started in 1998 by five individuals. Pony Ma, Zhang Zhidong, Xu Chenye, Chen Yidan, and Zeng Liqing. In addition, its headquarters are in Shenzhen's Nanshan District. Tencent Music employs 85,800 workers and has 700 million active users.
16) LG Electronics – $53.464 billion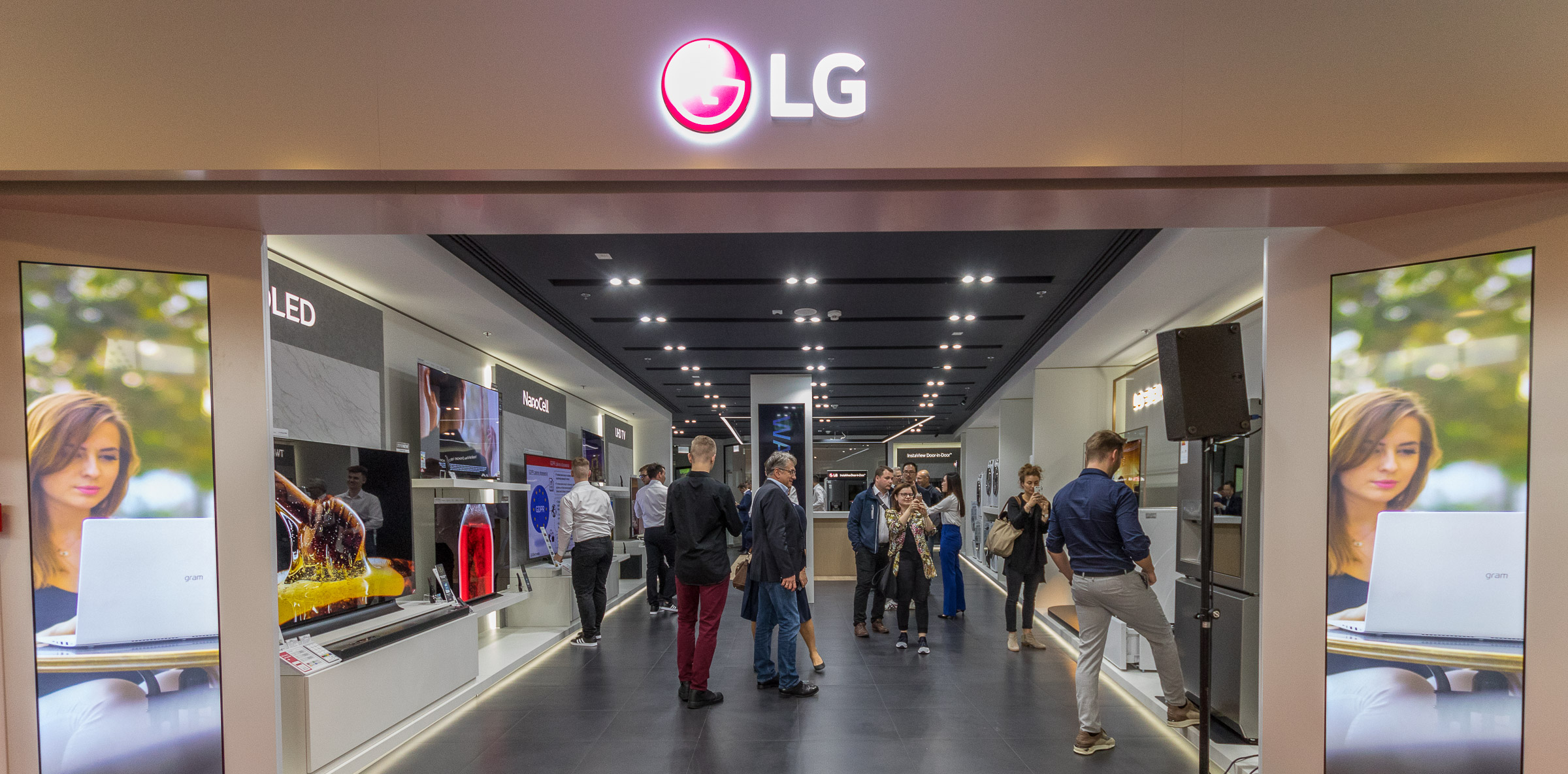 LG Electronics Inc. is a South Korean multinational electronics corporation located in Yeouido-dong, Seoul. It has remained the world's fourth-largest manufacturer of LCD televisions since 2008. Therefore, the company has 128 locations across the globe.
17) Cisco – $51.904 billion-
Cisco Systems, Inc. is a multinational technology company located in San Jose, California. This company specializes in niche technology areas. In short, it deals in places like the Internet of Things (IoT), domain security, and energy management.
18) Lenovo -$50.71 billion
Lenovo is a Chinese multinational technology firm. It designs, develops, manufactures, and distributes personal computers (PCs), tablets, smartphones, servers, supercomputers. Lenovo is the world's largest private computer vendor by unit sales as of 2021.
19) TSMC – $47.95 billion-
Taiwan Semiconductor Manufacturing Company, Limited (TSMC) is a multinational semiconductor manufacturing company. It is situated in Taiwan and is Taiwan's largest corporation. Its headquarter is in Hsinchu Science Park in Hsinchu. To sum up, TSMC is the most valuable semiconductor manufacturer in the world. Morris Chang created TSMC in 1987, and international investors currently own it.
20) Xiaomi – $46.1 billion
Xiaomi Corporation is a Chinese electronics conglomerate created only ten years ago. MI phones are the company's flagship product in the smartphone market. Xiaomi sells technology products such as smartphones, smartwatches, smart TVs, laptops. Moreover, it sells consumer goods such as home appliances, purses, and shoes. Further, it is ranked 20th among top 20 software companies.
QUESTION 1- WHICH IS THE MOST POPULAR SOFTWARE IN THE WORLD?
Microsoft Excel has been at the top of the world's most popular software list for many years. Except for a brief period when Zoom surpassed Excel (in the early months of the epidemic). The software has ranked first in subsequent years. Excel is a Microsoft software that allows you to manage spreadsheets.
QUESTION 2- WHICH IS THE LARGEST SOFTWARE COMPANY?
Microsoft is the software industry's nonplus-ultra, with a revenue of $103.3 billion. Co-founders Paul Allen and Bill Gates established the firm in 1975. The American software behemoth, founded in Albuquerque, New Mexico. Its headquarter is in Redmond, Washington, USA. Microsoft provides a wide range of applications for a variety of reasons. Yet, its most well-known and successful franchise product is Windows. It is the operating system software. It almost runs on about a billion PCs worldwide. It is by far the most used operating system on the planet.
QUESTION 3- WHICH IT COMPANY IS BEST FOR FRESHERS?
Wipro is one of the country's major IT corporations. It employs approximately 160,000 people across six continents. Also, it used over 9,000 college graduates worldwide last year, representing a 1.5 percent growth over 2018. Moreover, it provides corporate consulting and process services in automation, robots. It also deals in future-oriented technology. It is the ideal company for new engineering and management graduates. Its primary goal of make digitization easier for clients.