Have you guys ever watched the Netflix series " Start up"?. The story starts with a girl who has been working on a tech project called "Gencoin" (a digital currency) for years but struggles to find investors to take her project to the next level. One day, out of the blue, she finds an investor, who is willing to put 2 million seed money into her project and the story goes on from there.
I know we could all use those types of angels from time to time in our life. But, real life isn't some TV show or movie. It's much more complex than that. You need to search for potential investors, make an appointment with them, and deliver a pitch that impresses them. If they don't like it, you need to start the process all over again.
It can be exhausting sometimes to find a perfect investor for your startup or even any investor. So, in order to make your mission of finding an investor less exhausting, we give you some useful resources on where you can find angel investors for free and some tips on how to impress them.
Types of Investors
Angel investors – Angel investors are individuals (let's say, wealthy individuals) who will invest in your start-up in exchange for ownership equity. There are several ways you can find angel investors for free, which we will discuss later in the article.
Venture capitalists – This is usually an individual or a firm that provides funds for your start-up from the investment made by several individuals for the shares of the profit. They provide more enormous sums of funds than angel investors, but they demand a large percentage of ownership equity.
Accelerators – As the title says, they help you accelerate your project by providing funds, mentoring, and training for a limited period, usually a few months.
Incubators – Unlike accelerators, incubators will help the start-up from its early stages itself. They provide office space, mentorship, access to investors and capital, and funds to help kick start your business for a long period, starting from months to years.
Banks and Government agencies – It is hard to get attention from banks and government agencies to invest in your start-up from its early stages. However, if you give them enough proof of how successful your company can be, you can gain their attention.
Peer-to-peer lending – They can be groups or individuals often providing funds for small businesses. In case you want this type of investor, you need to check out the companies that provide peer-to-peer lending and apply for funding.
I hope by now you have gained some knowledge of different types of investors. Now let's talk about how to find angel investors for free.
Also read: 10 Startup ideas that can change the world
How to find Angel investors for free?
So how do you find angel investors for free? Well, there are many ways you can find them either online or offline.
1. Friends and Family
I know what you are thinking, " you gotta be kidding me " right? Well, I am not. Look for someone in the family. Be it close or distant (even your grandfather's friend), it doesn't matter, just make sure they have enough capital to fund your start-up or even to kick start it.
I think it's safe to say that convincing a family member or a friend to fund your business is easier than a stranger. Approach them with your ideas and explain clearly the stakes and the profits. You can decide whether it can be a loan or an investment depending on your preferences.
2. Conferences and Events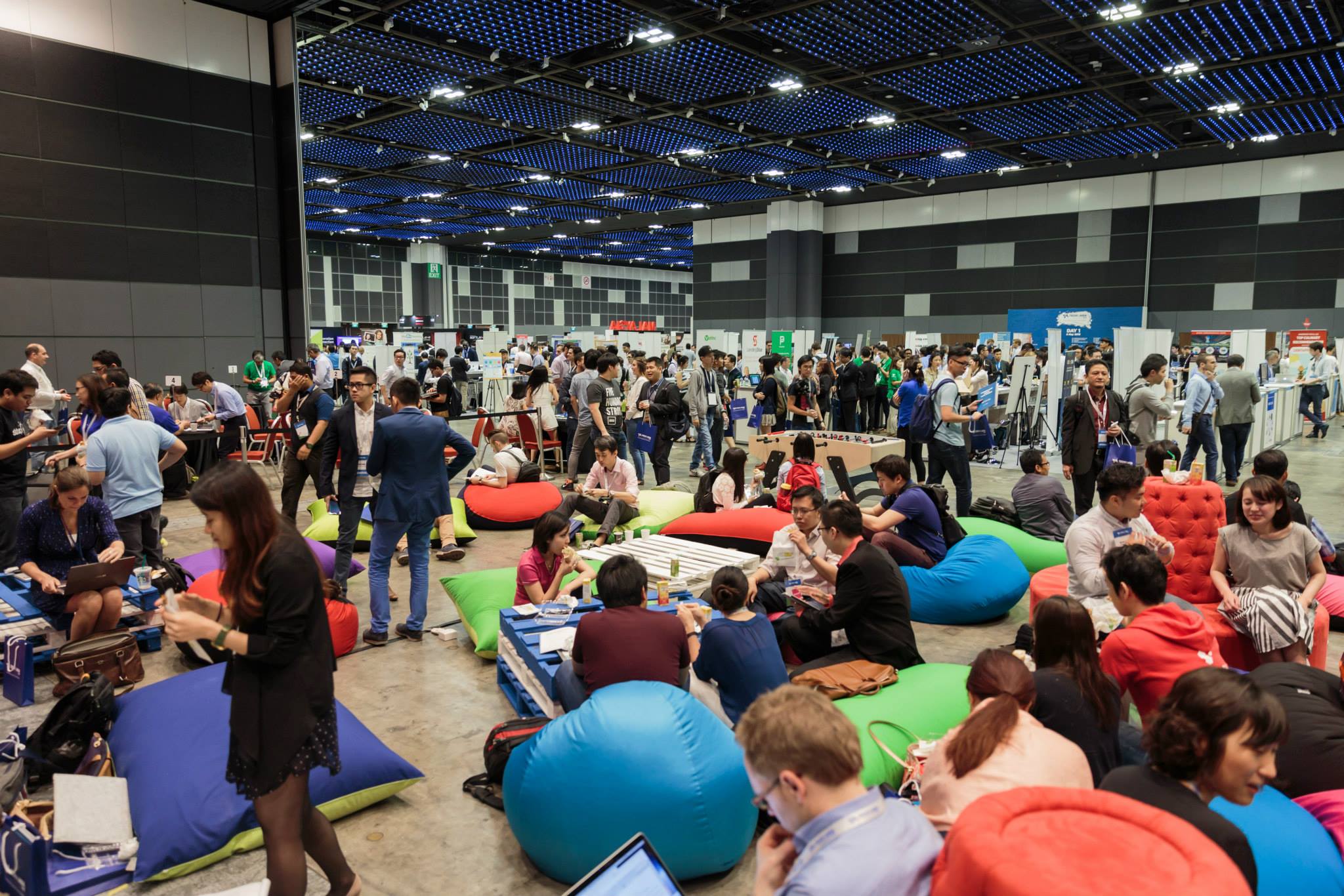 Search all the conferences and events regarding your startup in your nearby area or around the world, depending on your preference. For example, if you have a tech project, search for the upcoming tech conferences and participate in them. These types of conferences happen once a year, or maybe even a few months.
Prepare a short pitch or a presentation before you enter those conferences with a thorough business plan. You'll likely meet several investors who are looking for a project to invest in. Approach them with your start-up project and try to get the investors to fund your business.
Even better, some events give you a chance to do your presentation or pitch before investors. Find those events regarding your niche startup and get ready to impress the investors.
3. Social Media
I think it's safe to say that one thing social media is really helpful, without any risks that come along with it, is searching for investors. Mostly, Twitter is where you like to find new investors. Several investors are lurking on Twitter to invest in a startup. They may be someone regarding your niche project or completely unrelated to your startup, but the main thing is to make sure they have enough capital to fund your startup.
There are many ways you can find investors on Twitter. Following Angel Investing Network is one of them. Also, the use of advanced tools in twitter-like Followerwonk helps you narrow down your search.
4. Angel investor sites
There are a few websites that will help you find angel investors for free. We will give you some of the websites below.
AngelList was founded in 2010 by entrepreneurs Naval Ravikant and Bakak Nivi. It is one of the most popular websites now. You can create a profile about yourself and your future startup project to get into the directory. But the main thing is to get validation to get into the directory, so enter a detailed plan of your business.
Once you are in the directory, you will get exposure to the investors. Typically, AngelList is known for tech startups.
Similar to AngelList, Gust is also one of the most reliable websites to look for investors. You can create your profile with your company details and get listed in the directory. Investors who have the license to go through the directory will be shown a limited amount of details about your startup. If they are interested in funding your project, they will ask you for a detailed business plan.
You can also send your startup project directly to the investors. By doing that, they will have the access to view the entire business plan registered on the site. This is the best way to attract investors to fund your project.
The Angel Capital Association is a US-based society of angel groups and private individuals with high net worth looking to invest in high-growth, early-stage startups. On this site, it is very easy to gain full details about the potential investors so that you can send your projects for funding.
The association has over 250 angel groups, accredited platforms, and family offices across the world. More than 8000 accredited investors are funding approximately 5000 companies.
Angel Forum site has a community of seasoned investors looking for a startup to invest in. They even offer workshops, regional events, and webinars to pitch your ideas to the investors. The company has been working with investors from Britain, Columbia, Canada, and the US.
The company was founded in 2004 to establish a connection between investors and entrepreneurs. There are more than a million entrepreneurs and over 220,000 investors listed on the site, and they are growing daily.
Investors can filter down the details of their choice and if they are interested in your project, they will establish contact with you for further discussions. One primary advantage of using the Angel Investment Network is that once you have created a profile, you can do a live presentation of your startup project for the investors to see.
Tips to impress the angel investors
So you found your angel investor. Now, you may only have a few minutes or seconds to impress your investors. If you are lucky, you may have time to do a detailed presentation or a discussion with your potential investors. So here are a few tips that will help you impress your investor during your first meeting.
Have a detailed business plan prepared because you may meet your investors at any time. That's why they are called angel investors, so be prepared if the time comes.
You could even meet the investors in a car parking or an elevator. So always be prepared for short pitches (30 seconds or 1 minute).
Show them your results first. Always have analytics on how the results will be if the plan goes well to gain trust from the investors. If you have real-time results, it is always better.
Investors are always looking for profits, so tell them how much profit they can make by investing in your start-up project.
Don't go begging for funds. It may look desperate. Lookup for ways to soft-sell your ideas to potential investors.
Before approaching the investor, think of all the reasons why they wouldn't want to invest in your project. Write it down and come up with solutions to make the investors feel more confident about you and your startup project.
One sneaky way is to add branding to your project in the pitch because it gives completeness to the company with the logo, slogan, and colors.
The investors would largely welcome a detailed financial plan during the presentation. This gives them a chance to access the profits and risks on their terms.
One thing investors don't like is leaving out information or lying. Always be transparent with the issues.
You need to show your passion for your project while presenting to your investors. It shouldn't be just about the money. But you can't expect the same passion for your product from your investors.
It is always good to include details of your team, roles, and strategies that will help the investors to learn more about your startup.
Finally, even if they are interested in funding your project but ask for more equity ownership, be prepared to turn it down. You don't want to give complete control of your company to your investors.
I wish you will find a potential investor for your startup and hope that this article has helped in any way to find the angel investor that you were looking for.
Frequent FAQ's
Is it hard to find angel investors for free?
Yes, it is hard to find angel investors for free. But it doesn't mean you won't find them. You have to keep looking. Search for possible investors through conferences, events, social media, websites, friends, and family, and approach them with your ideas.
How do I ask angel investors for money?
1. Make sure the pitch is understandable to the investors.
2. Show them why your project will thrive in the market.
3. Gain the trust of your investors by sharing real-time results.
4. Let them know the profits that they will make if they were to invest.
5. Give them an exit strategy, in case the project fails.